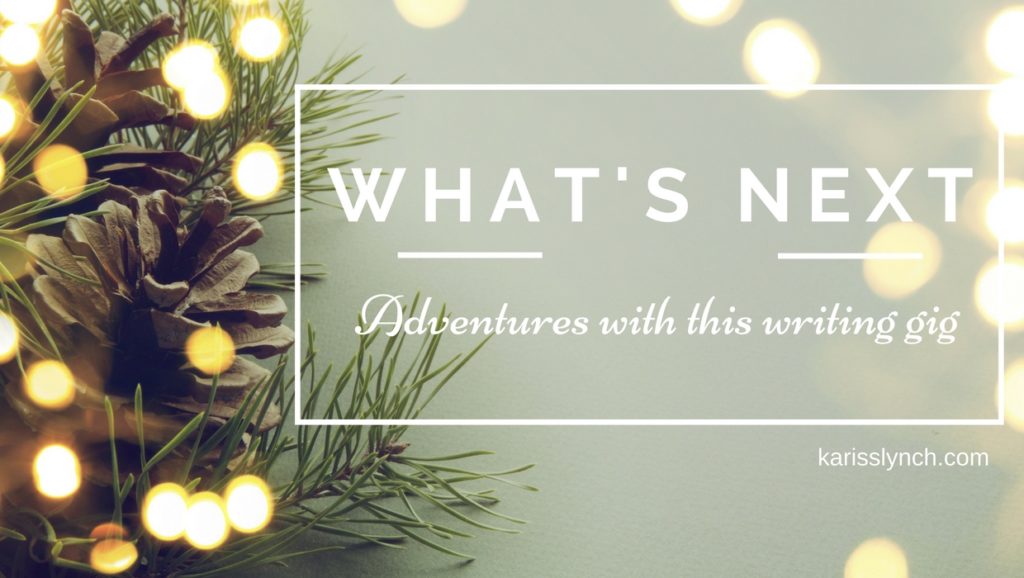 December marks a year of Surrendered in the hands of readers and a of a season of brainstorming for me. Many of you have asked when you can expect another book and here's the answer:
I don't really know.
The plan is to release something next year. I'm hoping for two somethings, so stay tuned and we shall see. I am currently working on a fun little romance set in Texas AND I'm working on Micah's story! I have a special girl and a special story going for him. I also have about fifteen other ideas that keep slapping me in the face, so focusing may or may not be a tiny problem. Follow me on social media and keep up with the blog to see how it goes! I'll be posting more about that in 2017.
For right now, my heart and mind are turned toward Christmas. In a season of parties and lights and gifts and family plans, I long to savor the moment. For the past few years, I've picked one of the Christmas story players and imagined what it must have been like to see the story of Jesus play out from their point of view in real time. Story is my love language and the Bible comes alive to me when I can imagine it from multiple angles and characters.
This year, I'm going to share those little stories with you, beginning with the Christmas story from the perspective of a shepherd boy coming to bring his father a meal in the field when the angels appear. I can't wait! My hope is that your heart is awakened in a new way this Christmas to our Savior who came as a baby so long ago.