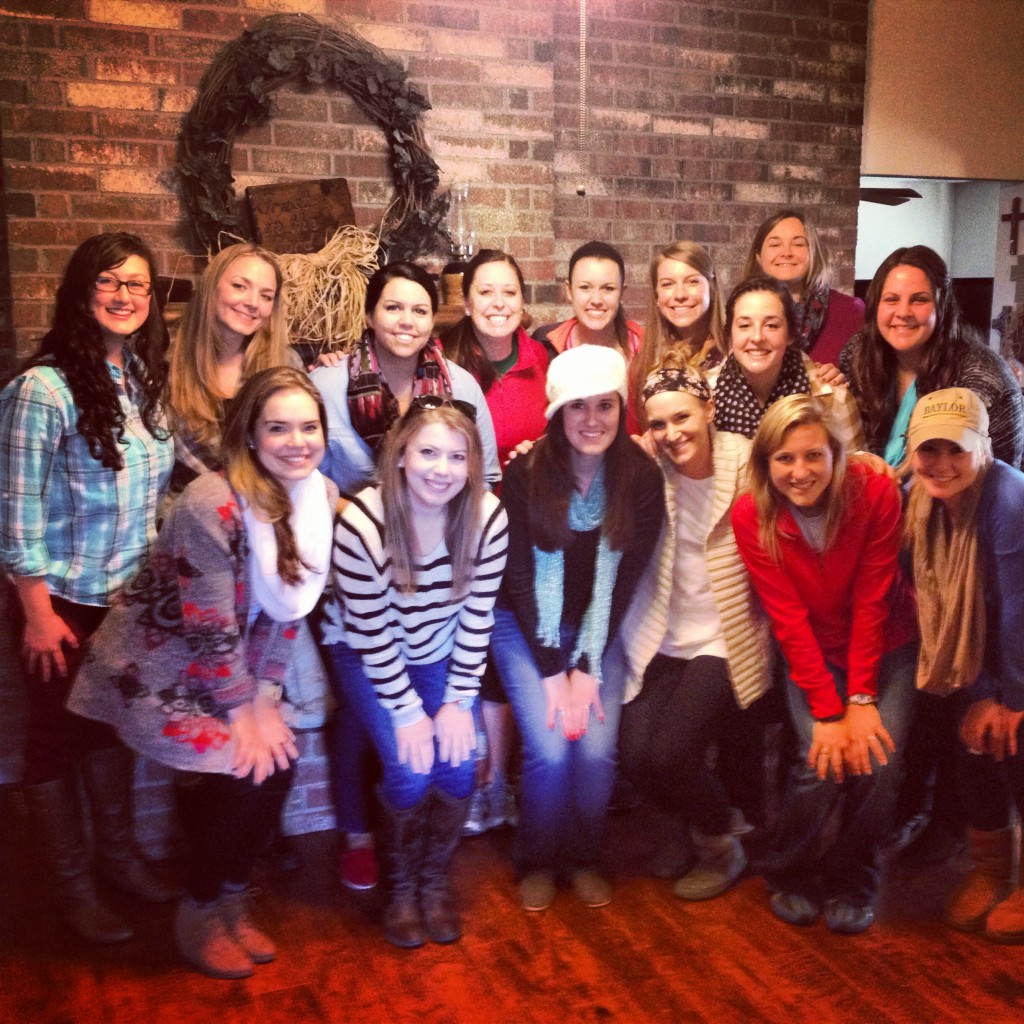 Growing up, relationships with girls always seemed tough. I always felt awkward in my own skin, more comfortable with the guys than the girls. Ironically, I wasn't a tomboy. Just tired of being teased and taunted when I changed schools, which happened several times in elementary. I still remember the sixth graders who wouldn't let me pass in the hallway or the high school girls who made fun of my clothes at church. Kids are just mean.
But the Lord is faithful to heal old wounds. He sent a few close girlfriends in high school. I met two of my best friends in college. And now? Now, I am surrounded by women who spur me on, who hold me accountable, encourage me, challenge me, and let me be me.
Two weeks ago, fifteen of them joined me in my living room to help me dream big as my book prepares to launch. I've prayed my whole life for kindred spirits and now in this stage, the Lord has given me above and beyond what I asked for. We are all different. No one is cookie cutter. And I love it.
I love the lack of competition, the fact that conversations are raw and real, the ability to be ourselves, and the knowledge that life is better when we do it together. Here's to the women who encourage me to be all God has made me to be, and love me just the way He has made me.
For all the girls who feel like they don't fit, the good friends are diamonds in the rough. Hold on, sweet girl. They're coming. Until then and even after, chin up, darlin'. Your worth is in Christ, and He's got you.
Linking up with a fun group of writers for Five Minute Friday over at Lisa-Jo's.