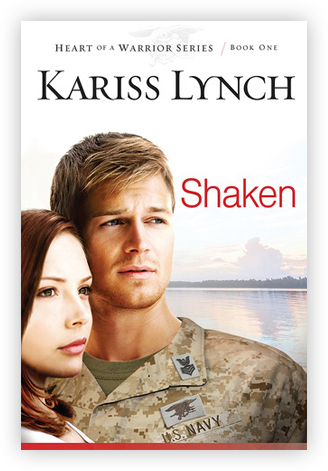 A thrilling read! Suspense and romance that will shake your world. This writer is on her way up! —DiAnn Mills Author, Firewall and The Survivor Christy Award Winner
About the Book
When her world is shaken, will her foundation survive?
Idealistic and sheltered with a passion to change the world, Kaylan Richards leaves her comfortable life in Alabama to serve in poverty-stricken Haiti. Despite her inexperience and the opposition of a voodoo priest, Kaylan develops a love for the country and the Haitian people. But something deadly is about to strike.
It is the worst earthquake the country has ever seen, and in its aftermath bodies, buildings, and broken lives litter the streets. People she cares about are dead, and Kaylan is caught in the middle of the destruction, questioning a God who said He was good.
Navy SEAL Nick Carmichael never planned to find a girl he loved more than his country. Now she is a world away, trapped in a deadly situation nothing could have prepared her for. Can Nick's love help Kaylan heal and show her the God who never abandoned her, or will tragedy shake even the most rooted faith?
"We at the Christian Writers Guild are proud of Kariss and wish her the best with this worthy launch of a promising career. Kudos!"
— Jerry B. Jenkins Novelist and Biographer Owner, Christian Writers Guild
"Shaken paints a very real picture of how faith and foundation are both touched by war and catastrophe. Kariss captures not only the heart of a warrior but also the bonds of brotherhood in the SEAL Teams and the adversity relationships face in the midst of our most dire moments. Kariss shatters the Hollywood, too cool, immortal depiction too often misportrayed of our nation's Special Operators. This book shows what it looks like when a life of service collides with personal struggle and seemingly impossible circumstances."
— Navy SEAL
"A thrilling read! Suspense and romance that will shake your world. This writer is on her way up!"
— DiAnn Mills Author, Firewall and The Survivor Christy Award Winner
"Drama, love, hope, and a spotlight upon a future generation . . . Lynch weaves a tale that has it all. It's been awhile since a story has so fully immersed me into a hub of societal ills yet left me brimming at the end all the same. A job well done for Kariss Lynch."
— Heather James Author, Unholy Hunger and Hands of Darkness, Lure of the Serpent Series
Watch my interview with National Critics Choice to learn more about Shaken and my writing journey.

Other Books in "Heart of a Warrior Series"
Disclosure of Material Connection: Some of the links in the page above are "affiliate links." This means if you click on the link and purchase the item, I will receive an affiliate commission. I am disclosing this in accordance with the Federal Trade Commission's
16 CFR, Part 255
: "Guides Concerning the Use of Endorsements and Testimonials in Advertising."